Notice to Customers - Seasonal measures for Brown marmorated stink bug (BMSB) 2023-24 Season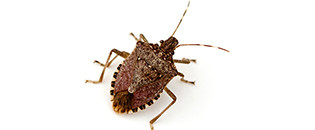 14 Aug 2023
Dear Valued Customer,

Australian Seasonal measures for Brown marmorated stink bug (BMSB) Details are now confirmed for 2023-2024.
BMSB seasonal measures will apply to targeted goods manufactured in or shipped from target risk countries, that have been shipped between 1st September 2023 and 30th April 2024 (inclusive), and to vessels that berth, load, or tranship from target risk countries within the same period.

Note: The shipped onboard date, as indicated on the Ocean Bill of lading, is the date used to determine when goods have been shipped. "Gate in" dates and times will not be accepted to determine when goods are shipped.
See the link below for full measures:
The measures for 2023-2024 remain similar to last season, with one new addition to the risk countries (Uzbekistan), however, no changes to the emerging risk countries.
 
What's New
1 August 2023:
List of high-risk countries:
High risk HS codes:
Check if your goods need to comply with the seasonal measures:
Will the goods be shipped between 1st September 2023 and 30th April 2024 (inclusive)?

Will the goods be shipped as sea cargo?

Have the goods been manufactured in, or shipped from, a target risk country?

Are the goods categorised as target high risk or target risk goods?
If you have answered yes to all the above questions, then BMSB measures will apply to your goods. The same conditions will apply for both new and used goods.
 
Note: The seasonal measures only apply to the goods being imported, not to the packaging material / non-commodity.
Mandatory offshore treatment applies for goods shipped as break bulk, including those shipped in open top or as flat rack containers. There are no provisions for onshore treatment of these goods.
Treatment Options:
We are monitoring the situation and will keep you updated with any further changes.
The DDWL Team
---