D&D Logistics Fiji Contributions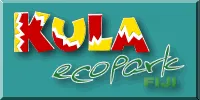 22 Apr 2014
FIJI SPONSORSHIP
During my families visit to Fiji we meet with many people including The Chief "Maikeli Vulakeibau" of Namuamua Village Namosi and discused how we could help the people of Fiji and build our charity arm off our ever growing movements to Fiji and surrounding nations.
Today we are the proud sponsors of Fiji's only native animal enclosure protecting local species. We have also helped donate several items.
THANKS YOU LETTER
Bula Vinaka and greetings from Fiji Daniel!
On behalf of the school children of Sigatoka Methodist Primary, we would like to thank you for your sponsorship of our education programme. With your sponsorship we were able to invite three upper classes of Sigatoka Methodist Primary and paid for their bus hire for the return trips. We are trying to make a difference with the limited resources available to us and your support is an essential ingredient without which we could not succeed.
Enclosed is a photograph of the children that attended our environmental awareness day class under your sponsorship. As you can see they enjoyed themselves and truly appreciated the opportunity you provided. "Vinaka vakalevu!" (Thank you very much)
Our goal is to have every child in Fiji attend at least one Hands-On Environmental Awareness class here at Kula Eco Park but we can't do it alone. If you have friends, relatives, club/church members or co-workers who would like to sponsor a class themselves or as a gift for someone, we would be delighted to hear from them. It takes on average 15 sponsors to cover the total costs for each class since we provide the cost of transportation to attend the class, depending upon how far the children are coming from.
Please review us on Trip Advisor. Most of our guests tell us that they learnt about us on Trip Advisor. Your support will help us fund the endangered species breeding and children's education programs.
Please come and see us again soon in beautiful Fiji.
Ni sa moce! (Until the next time)
With best wishes,
Asinate Rimo
Senior Education Coordinator
KULA ECO PARK
Helping save species from extinctio
COOL FACTS about Kula Eco Park
Did you know that Kula is…
Fiji's only FREE environmental education facility for Fiji's school children?
Fiji's only facility for the breeding of endangered species?
Exclusively funded by the visitors and the owner?
Did you know that YOUR sponsorship …
Provides the funds to educate Fiji's school children?
Did you know that gate receipts only partially…
Provide the funds to run captive breeding programs for Fiji's Peregrine falcon, Fijian Ground Frog and Fiji's crested iguana all critically endangered?
Conservation and education is essential if Fiji is to preserve its flora and fauna. Thank you for your support!
Web site: www.fijiwild.com
Winner of Eight Excellence & Best Fiji Experience Awards
FIGHTING EXTINCTION ONE SPECIES AT A TIME
Should you wish to help or become involved in our charity or contribute in some way, please do not hesitate to contact Daniel Fanning.
Daniel Fanning
Telephone 03 9394 6319
Email daniel@ddwlogistics.com
---